Are you interested in learning how to juggle but don't know where to begin? Maybe you have been wanting to learn a particular trick but can't figure it out?

I love teaching people how to juggle, and helping them take their tricks to the next level. On this page you will find various resources and tutorial videos.
Online Lessons
Due to the current events going on around the world, it has been difficult for in person events and meetings to take place. I am currently offering my teaching services online live via Zoom, Google Meet, etc. I have so far taught middle school classes and private parties and would love to teach you how to juggle.
Contact Me for Lessons
Personalized Lessons
If you live in the San Francisco Bay Area and want face-to-face lessons personalized to your skill level we can set up a time and location to practice together. I offer small private lessons, and also group lessons and can provide gear to use during our time practicing together.

I can also teach lessons over video chat if you do not live near me but are still interested in a customized learning curriculum.
Contact Me for Lessons
Video Tutorials
I just started a new Video Tutorial Series in which I share the secrets of the diabolo. If you haven't yet, follow me on YouTube to get updates when I release new tutorials. You can also find a list of my tutorials on my
Tutorials Page
.
Watch Tutorials
Join my Meet Up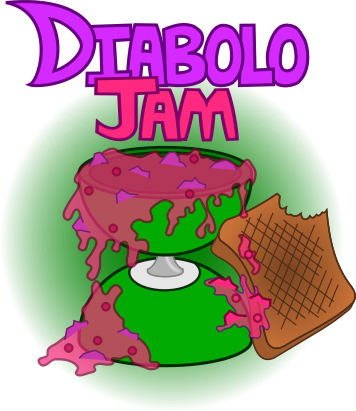 Each month I try to host a free Meet Up group for the community. Anyone is welcome to come and practice regardless of skill level. Whle the group has a specific focus on diabolo juggling, all other props and circus arts are welcomed.
Join the Diabolo Jam!
Other SF Bay Meet Ups
Note: Due to Covid-19 many of the meetups listed below are postponed.
‍
There are many juggling Meet Ups in the SF Bay, some of which are listed below. Meet Ups are a great way to meet jugglers and circus artists who are devoted to practicing. For a full list of meet ups and juggling festivals around the world check out
The Juggling Edge
.
JugglingEdge Club List
JugglingEdge Fest List